This Week's Events (SPIRIT WEEK!)
Event

Date/Time

Place

Info

LUNCHFEST:

Relay Race

Monday (September 24, 2018)

Lunch

UHS Crossroads

BRING ID CARD!

LUNCHFEST:

Trivia Bowl

Tuesday (September 25, 2018)

Lunch

UHS Crossroads
BRING ID CARD!

LUNCHFEST:

Scavenger Hunt

Wednesday (September 26, 2018)

Lunch

UHS Crossroads

BRING ID CARD!

LUNCHFEST:

Class Linking Competition

Thursday (September 27, 2018)

Lunch

UHS Crossroads
BRING ID CARD!

SPIRIT NIGHT

Thursday (September 27, 2018)

7:00pm - 9:00pm

UHS Campus

BRING ID CARD!

Freshmen: Big Theatre

Sophomores: 500's

Juniors: 200's

Seniors: 300's

Pep Assembly

Friday (September 28, 2018)

After 2nd period

UHS Gym

Homecoming Rally

Homecoming Football Game

Friday (September 28, 2018)

7:00pm

UHS Stadium

FREE with ASB

$5 for UHS students

$7 for others

UNI vs Northwood
Homecoming Ticket Sales (at the SAC)
This Week  
9/18 (Tuesday) - 9/28 (Friday)
$35 with ASB         $45 without
After 12:53pm on September 28th, tickets will be available at the door for $60 for UHS STUDENTS ONLY! Current school ID must be presented when purchasing tickets at the door.
---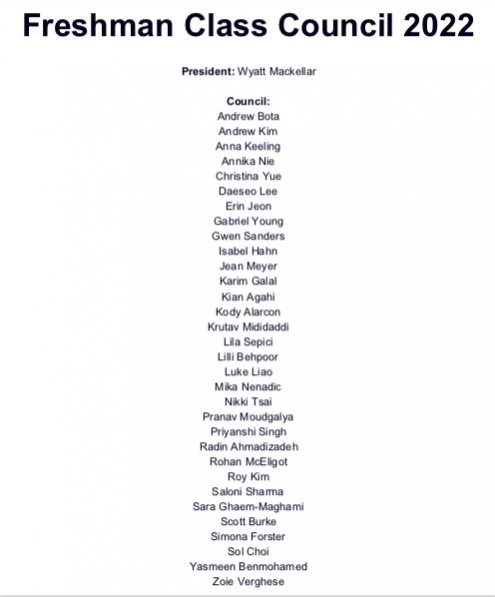 FRESHMAN COUNCIL VICE PRESIDENT RESULT:
Thank you all so much for interviewing for vice president, everyone did so well and it showed a lot of courage to do so. That being said there can only be one vice president and after a long evaluation, I have come to the conclusion the Freshman Vice President will be Jean Meyer! Again thank you so much to everyone that interviewed!
- Wyatt + ASB