Ordering Transcripts
Please refer to the transcipts page here.
Reunions
If you have any information for upcoming reunions, you can send it to bryankinney@iusd.org and it will be posted on this page.  Please do not email asking if I have any information, it will be posted if I have it.
Classes of 1972 - 1975:
Image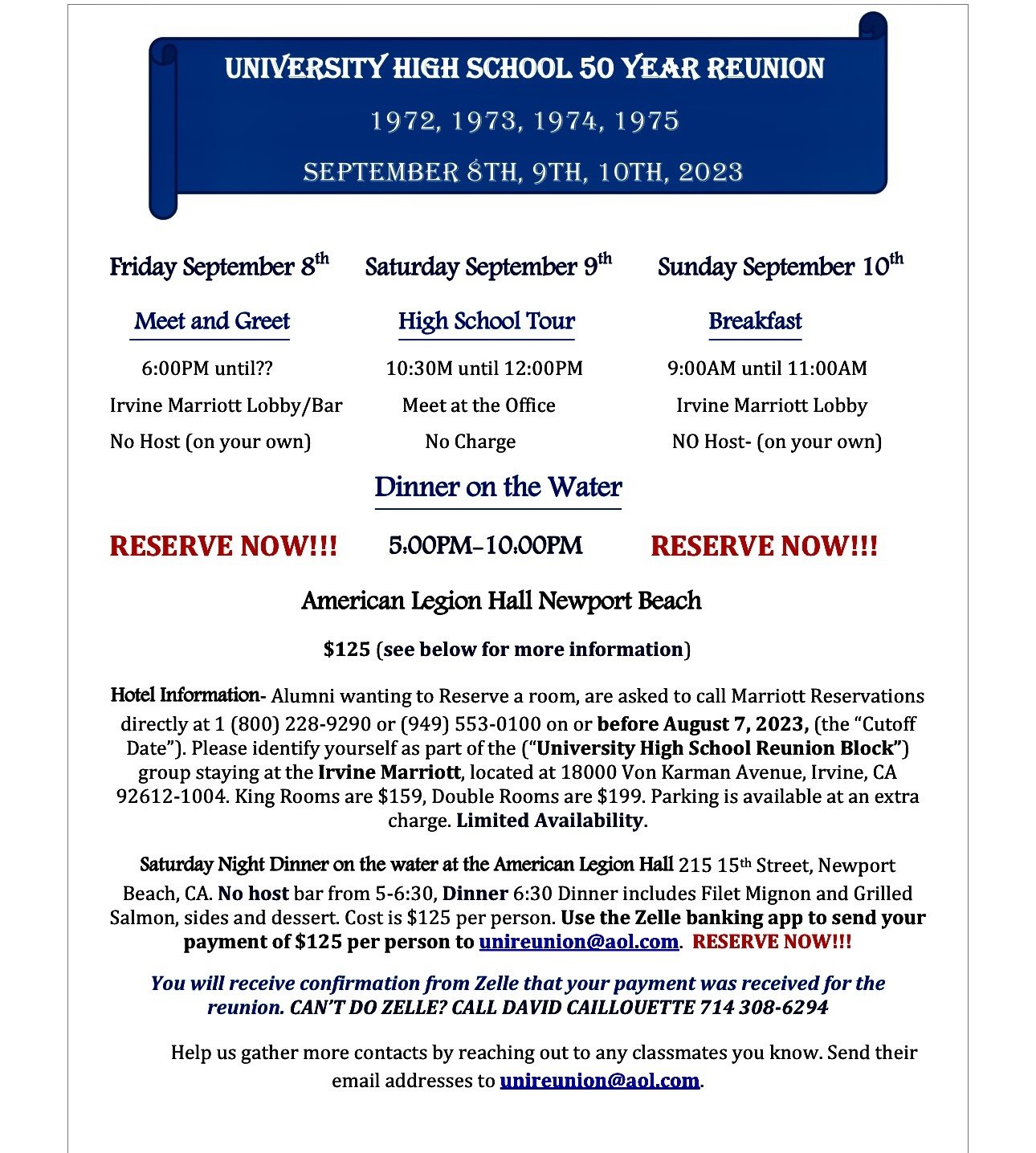 CLASS OF 1983:
40 Year Reunion
Save the Date
November 11, 2023
Hilton Orange County/Costa Mesa
Class Representative: Steven Paige
Contact: reunioncommittee.com or 661-259-5999
Register on our website:
University Irvine 1983 Reunion Page
-Update your current information
-View reunion details & class directory
-Order tickets, memory albums & keepsakes
Find your class on Facebook:
University High School Reunion Class of '83
The Reunion Committee, Inc.
24881 Railroad Avenue #104
Santa Clarita, CA 91321
661-259-5999