Interested in coming to the Homecoming game?  Click here for more information!
Dear University High Marching Trojan Regiment Alumni,
Please join us for an evening of fun, music, and memories at the Uni Homecoming football game against Segerstrom on September 27.  We will kick things off with a pre-game reception for alumni and their families.  Then, we'd be honored to have you join our march into the stadium, perform the national anthem on the field, and play pep tunes in the stands. 
Details are provided in the flyer below.  To help with planning, please RSVP here. 
Can't wait to see you there!  In the meantime, check out our 2018-19 recap video to get back into the UHSMTR spirit!
Sincerely,
Corey Heddon
UHS Marching Band and Instrumental Music Director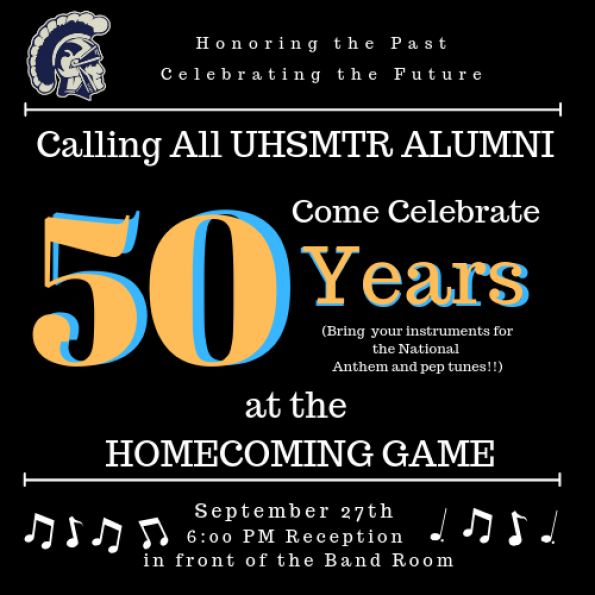 Ordering Transcripts
Please refer to the transcipts page here.
Reunions
If you have any information for upcoming reunions, you can send it to bryankinney@iusd.org and it will be posted on this page.  Please do not email asking if I have any information, it will be posted if I have it.
Classes of 72-75