Welcome 8th Grade Families!
The mission of University High School Athletics is to enrich the mental, physical, and emotional well being of all students by providing competitive opportunities in which lifelong values of sportsmanship, individual effort, teamwork, integrity and commitment are emphasized.
---
Athletic Clearance HOW-TO
ATHLETIC CLEARANCE INSTRUCTIONS
Check out these tutorial videos if needed:
Registering for the First Time (2 min)
Setting up an Account for Uni 2021-2022 (2min)
You can setup your account beginning May 1st
General Tips & Reminders (6 min)
---
Want weekly updates?
Visit Trojan Thursday any time and sign up to be an email follower.
As an email subscriber you'll receive an email on (most) Thursdays with the latest athletic announcements, including: Summer Camps and Tryout Dates; as well as Weekly Schedules & Home Games, Scores & Records, Highlights Submitted by Coaches & Fans, Athletes of the Month & Games of the Week (GOWs), News articles featuring Uni teams and athletes from The OC Register, OC Sports Zone, Uni's Sword & Shield,  Playoff News, and more... 
---
Season Overview
FALL
(Aug-Nov)
WINTER
(Nov-Feb)
SPRING
(Feb-May)
Cross Country
Basketball
Baseball
Football
Soccer
Boys Golf
Girls Tennis
Girls Water Polo
Lacrosse
Girls Volleyball
Wrestling
Softball
Boys Water Polo
 
Swim
Girls Golf
 
Boys Tennis
 
 
Track & Field
*Cheer (year round)
 
Boys Volleyball
---
Learn More 
Click on any sport for more information & to add your name to the interest list.
Please note: Coaches may not have direct contact with incoming athletes until AFTER MAY 1, 2021.
Baseball
Boys Basketball
Girls Basketball
Cheer or Pep squad
Cross Country
Football
Boys Golf
Girls golf
Boys lacrosse
Girls lacrosse
Boys soccer
Girls Soccer
Softball
SWIM
Tennis
Track & Field
Boys Volleyball
Girls Volleyball
Water Polo
Wrestling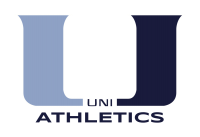 Go Trojans!
For more information & FAQ's, explore the Athletics Home Page
https://universityhigh.iusd.org/athletics
 Office Hours: 8 AM - 3:30 PM