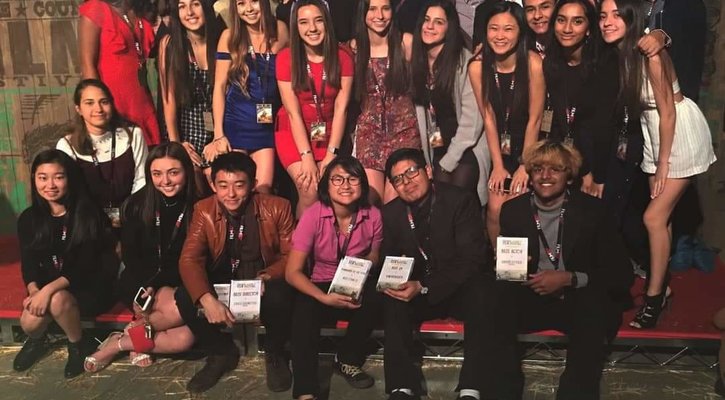 Friday, January 4 was a great night for the University High School Video Production program at the sold-out Orange County Film Festival.  With 14 Orange County schools participating, there is much talent in the  Film Ed community and  we are proud that University High School walked away with 8 awards. That is a huge achievement.
The biggest award of the night is Filmmaker of the Year going to May-Lynn Le.  
Other awards of note go to:
- Show opening  May-Lynn Le, Shannon Fan & Kelly  Chong
- 24 hour music video 
- PSA "Carol" by May-Lynn Le
- Independent film "Headspace" May-Lynn Le,  Kelly Chong & Annika Thimm
- Best Actor Amrut Ayyala "Hothead"
- Best Editing Vasily  Bondaruk (class of 2018) "Hothead"
- Best Director Chris Lohmeyer "Hothead"
- The top prize of Filmmaker of the year went to May-Lynn Le!!!!