See what happens next.  
WHAT'S NEW?
Article: 2018 Best Undergraduate Engineering Programs
59 UNITE students earn nearly 100 industry certificates in CAD Mechanical Design, Principles of Engineering, 21st Century Success Skills, and IT Fundamentals in 2017-18
Article: Career Ready High Schools
Article: What is Career and Technical Education, Anyways
Sign up for VEX Robotics Competition here; intermediate or advanced VEX experience required; first tournament Nov 10, 2018; sign up by Aug 29
Summer self-study class to take CompTIA IT Fundamentals exam; earn industry certification to work in tech; sign up here
Article "Does STEM Really Matter?" -- an examination of technical skills versus other skill sets
UNITE now approved as test center/exam proctor for CompTIA IT Fundamentals exam
Powerful video "4 Skills & 4 Steps to a successful career" highlighting what matters most 
Earn 6 units IVC college credit by completing UNITE's Intro to Engineering Design class; see details below
What is UNITE?    
UNITE Brochure
UNITE stands for UNI_Technology&Engineering -- our schoolwide STEM program that blends technical and workplace skills (CTE; career and technical education) with academic learning.  We offer PLTW Engineering classes and STEM projects for students to work on beyond the school day.  Girls are especially welcome -- no experience or background required.  Students learn by DOING, MAKING, CREATING in order to thrive in a world that values collaboration, initiative, perseverance, flexibility, empathy, curiosity, and creativity.  We have a laser-like focus on providing students with authentic, real-world learning experiences, and setting up the right conditions for them to develop skills and practice habits that enable college/career/life success many years down the road.  We take an iterative approach to projects because failure is always an option when calculated risk taking is encouraged.  Our predisposition is to take action and make things happen instead of spending much time talking about it upfront, i.e. lead by example.  We, along with our partners in education, industry and non-profit sectors, invest a lot of time, effort and resources into achieving desired outcomes for students who are in our program.  We have a relentless pursuit of learning new things and a passion for work-based learning. 
UNITE Program Objectives & Desired Outcomes
Increase female enrollment and participation to be on par with boys
Prepare students for college entry as engineering majors
Prepare students for technical work in high demand, high wage entry-level STEM jobs right out of high school -- educate for employability
Build student agency in the areas of technical ability, communication, adaptability, leadership and entrepreneurship
Form connections and a network with education and industry partners through mutually shared interests -- strengthen these relationships
Engage with the community through STEM-related events -- strengthen quality of engagement
Connect students to industry and business/industry professionals through work-based learning, internship, apprenticeship, and mentorship -- champion the dignity of work in all its forms
Align STEM offerings to current and future workforce demands and expanding industries
Participate in STEM project-based learning in an authentic, real-world context
Engineering Course Offerings
| | | |
| --- | --- | --- |
| | | |
| UC Approved | Yes; "g" elective | Yes; "g" elective |
| Curriculum | Design Process; Technical Drawing/Sketching; Measurement & Statistical Analysis; 3D CAD Solid Modeling; Reverse Engineering (Foundational skills of engineering) | Energy & Power; Materials & Structures; Control Systems; Statistics & Kinematics (Covers concepts in various fields; more math & physics ) |
| Materials/Tools | CAD software; 3D printer; CNC mill; Engineering notebook; Calipers; Spreadsheet | VEX equipment; Breadboard; Microcontrollers; ROBOTC; Physics equipment |
| Workload | All work done in class; Very little homework; Some students may need additional time to complete assignments at home | All work done in class; Very little homework; Some students may need additional time to complete assignments at home |
| Student Readiness Consideration | Concurrent enrollment Math 1; Basic computer skills; Growth mindset | Completion Math 1 with "C" or higher; Concurrent Math 2; Basic computer skills; Growth mindset |
| Teaching/Learning Methods | Learn by doing | Learn by doing |
AP + PLTW = Student Recognition
To earn the recognition, a student must satisfactorily complete three courses in the pathway – one AP course; one PLTW course; and a third course, either AP or PLTW – and earn a qualifying score of 3 or higher on the AP Exam(s) and a score of Proficient or higher on the PLTW End-of-Course (EoC) assessment(s).   The application process for the 2017-18 AP + PLTW Student Achievement opens on September 1, 2017.  Once a student submits an application, he or she will be evaluated each summer to determine eligibility.
College Articulation
Students can earn Irvine Valley College credit by taking UNITE engineering classes.  Read the articulation agreement and fill out the IVC CTE credit request form.  
Example:  
Student takes UNITE's Intro to Engineering Design (PLTW) course.  She receives a "B" or better as a final grade.  Intro to Engineering Design is articulated with IVC's DR 50 (3 units) and DR101 (3 units).  This means that student is eligible to receive 6 units at IVC for completing Intro to Engineering Design with a grade of "B" or better.  However, she must first enroll at IVC and complete a 3 unit course (any course).  Or, if she already has 3 units, then what is called "unit-residency requirement" is met.  Student fills out the IVC HS Articulations Credit Request Form and submits with her high school transcript.  IVC Admissions Office verifies that student took Uni's Intro to Engin Design course, got "B" and fulfilled IVC's 3-unit residency requirement.  IVC Admissions okays the request. 
 
Career Programs offered by Orange County Community Colleges (all sectors)
UNITE STEM Projects for 2018-19 **
Project
Description
Culminating event
Sign up
Solar Rollers    
Build a solar powered RC vehicle; race other schools
May 2019 race event; N.Calif
Sign up TBA; check back soon
Hydrogen Horizon Automotive Challenge (H2AC)
Design and build RC fuel cell car; perform renewable energy experiments
SoCal Regional Race
Sign up TBA; check back soon
Irvine Cubesat
Assemble, test and launch nanosatellite into low Earth orbit
IRVINE01 Launch Nov 2018; IRVINE02 Launch Q4 2018
Please contact Mr. Bell (matthewbell@iusd.org)
OC Maker Challenge
Create a prototype using 3D printing; video; display board
Deliverables due early April
Project idea submission TBA
C-STEM Linkbots
Program linkbots to move around a mat and perform tasks
RoboPlay Competition event at Uni in May
Sign up TBA
UCI Rescue Robotics
Build drone or ground robot for rescue
May competition event
Project on hiatus for 2018-19
Video from a previous competition
World Educational Robot
Program robot rover to follow a map and perform tasks
Competition event TBA
Project on hiatus for 2018-2019
VEX Robotics Competition
Build a robot to compete in a game field
Various competition events throughout the year
Sign up here
GAMA Build A Plane Aviation Design Challenge
Use flight simulator software to design most efficient plane (all on computer)
Deliverables due April
Project on hiatus for 2018-19
CyberPatriot
National Cyber League
Team of newly hired IT professionals tasked with managing the network of a small company (all on computer)
April through November; includes summer
Sign up CyberPatriot
Sign up National Cyber League
MIT LaunchX
Develop entrepreneurial skills and mindset by launching startups
USA West Regional Pitch event
 
** All UNITE projects are student-driven.  Students decide the level of commitment, time and effort to put forth.  Student teams determine work schedule, team organization and what they want to get out of the project.  Project work typically occurs after school several days a week and runs from October through May.  
Internships & Work-based Learning
UNITE students have been accepted for STEM jobs and internships at these companies:



Why STEM?  Why Now?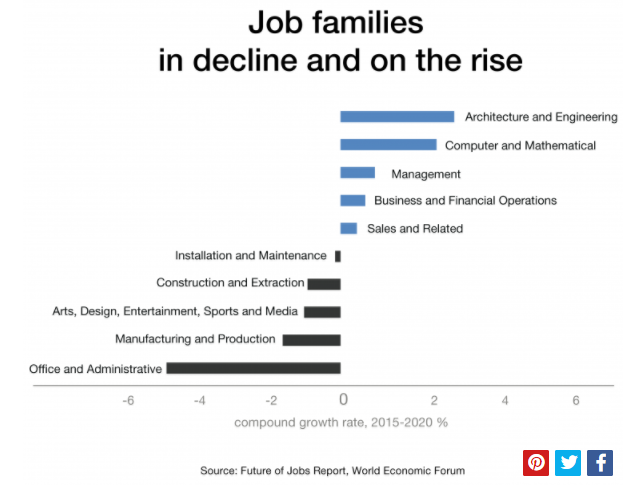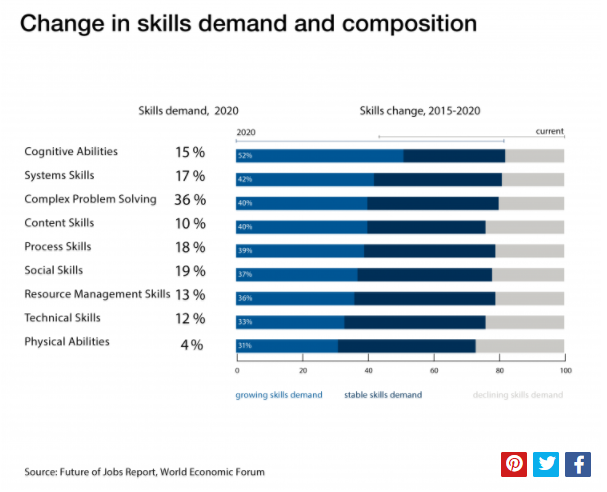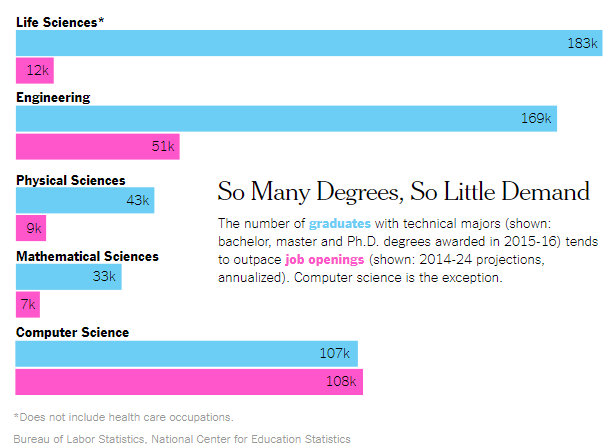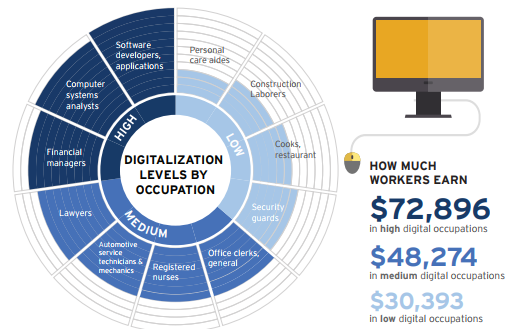 Source:  Brookings Institute, Digitization and the American Workforce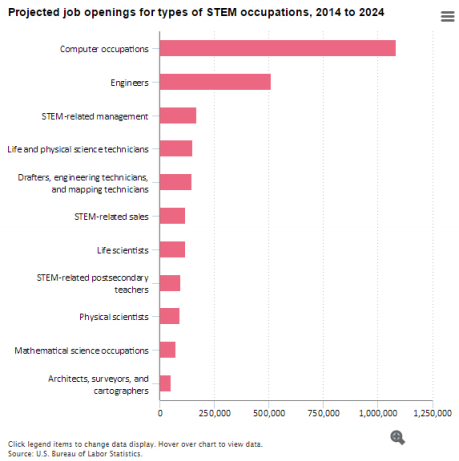 STEM/CTE/College Readings & Resources
Archive
UNITE eager to work with companies wanting to take on students for summer internships; please contact us above
Cal Poly SLO engineering student shares how UNITE prepared him for college
UNITE student shares success story on the impact of internships during high school
Irvine CubeSat STEM Program presentation video
Free IVC CTE Summer Bridge Classes -- info and register here
UNITE proudly offers Gene Haas Foundation Scholarship for postsecondary pursuit of manufacturing/engineering; UNITE seniors only apply here by May 9
Article "High-Paying Trade Jobs Sit Empty, While High School Grads Line Up For University"
Article "Top Job Skills Schools Aren't Teaching Well"
Gallup survey shows internships, skills training, soft skills and mentoring are most helpful in student workplace preparedness  
UNITE offers students access to CompTIA IT Fundamentals certification at no cost -- Uni students only sign up here for course and exam by Wed 5/9
UNITE initiative to implement industry certifications and internships/apprenticeships featured in Irvine World News 
Students sign up here to join new season of CyberPatriot (cybersecurity) competition; begins April and continues through November 2018, summer included; Trainings held one Saturday per month at IVC 9a-1p 
Uni High ranks #19 Best STEM High School according to US News & World Report; #4 in CA; tops in Orange County
Article "Students need help with career readiness" -- a UNITE core competency
UNITE team starts company Mealmate to reduce food waste; wins LaunchX SoCal Demo Day pitch competition and earns invitation to MIT International Demo Day
Irvine CubeSat STEM Program awarded NASA-sponsored launch through NASA CubeSat Launch Initiative for second year in a row
Irvine CubeSat featured in Irvine Standard
Free Summer Observational Astronomy Workshop at UCLA; application here
Summer paid internship in machining/manufacturing Boeing Portland Tech Prep Program; juniors & seniors only; apply here by April 15
Article "Having Your Smartphone Nearby Takes a Toll on Your Thinking"
Best news!!  UNITE receives IPSF Mega Innovative Grant for Implementing Industry Certifications and Internships/Apprenticeships into Engineering Career and Technical Education (CTE) Pathway
Girls Who Code Summer Immersion Program at Blizzard Entertainment; info and apply here by Tues 3/20
Article "The Value of Soft Skills in the Labor Market"
Article "Tech companies should stop pretending AI won't destroy jobs"
Irvine CubeSat named Outstanding STEM Program by Orange County Engineering Council
Summer program Johns Hopkins Engineering Innovations @ CSUF; costs $; need-based scholarships available; apply here
STEM 101: Intro to Tomorrow's Jobs
Solar Rollers project now has openings -- sign up below by Feb 14
Build-a-Plane Aviation Design Challenge project taking signups now -- see below
2-week summer program in Engineering & Computer Science at UCI ASPIRE -- apply here by March 2
Applications now open for 3-week Google Computer Science Summer Institute -- seniors only; apply here by March 2
UNITE to offer industry certifications for students enrolled in engineering courses
Article "The Case Against College"; highlights importance of taking the right courses at the right price
Irvine CubeSat selected for NASA CubeSat Launch Initiative -- see all selectees here
Article "California has millions for good-paying jobs for workers without bachelors' degree"
Now accepting project proposals for OC Maker Challenge -- submit proposal here
Learn more about IVC Engineering program
Free STEM conference for girls March 3 & 4 in Tustin; sign up here if you want to be nominated
UNITE CyberPatriot team earns Platinum tier (highest 30% in Division) for Round 1 & 2; now onto State Round
One week summer SPACE CAMP -- apply for scholarship here; DUE Jan 15
Valuable Work Skills for 2018 -- read here
Most Coveted Job Skills for 2018 are STEM Skills -- read here
UNITE receives PPG Innovative Classroom Grant
Uni students take 2nd and 3rd place in Congressional App Challenge
A new report study suggests many associate degree and certificate programs offer valuable routes to middle class
Article suggests not all STEM majors created equal in terms of employment prospects
Earth System Science student creates website for Energy Conservation
Brookings report indicates jobs of all types now require more digital skills
UNITE now proudly sponsors MIT Launch an entrepreneurship and startups program
New study finds screen time boosts depression and suicide behavior in teens, especially girls
Irvine CubeSat article Second year of Irvine's high school satellite launch program gets help from NASA
Irvine Cubesat featured in OC Register "Irvine high school students ready  their mini satellite for launch into orbit"
Several UNITE students working summer STEM internships and jobs at local tech companies
Report CTE in High School: Does it improve student outcomes?
Free self-paced edX course Becoming an Entrepreneur
UNITE featured in article "How one platform is launching student careers in high school" 
NASA Selects Irvine CubeSat for future mission launch; see all selectees in this official NASA announcement
Newly released IUSD Engineering Pathway flyer
UNITE H2AC Team featured in 3 automotive magazines Road & Track, Car & Driver, Popular Mechanics
Four UNITE seniors receive Gene Haas Foundation Scholarship for postsecondary pursuit of manufacturing/engineering
Uni High ranks #19 Best STEM High School 2017 according to US News & World Report   
World Educational Robot (WER) project signup 
UNITE awarded 3D printing package through GE Additive Education Program
UNITE Partners & Supporters -- THANK YOU